Dearest Mother & No Other
Mother's Day was an excellent opportunity to express our deep gratitude to all mothers. With so many users of our apps scanning photos of their mothers, it's clear how important mothers are in everyone's life. We love you, moms!
Blast from the past
I want to hold your hand
"This is a picture of my mother Nell in her early twenties, around 1930, in Chicago, Illinois. My Dad was a photographer with the Chicago Sun-Times, so he might have taken this photo. My mom was a hand model when she was young – if you look closely, you'd see that her nails were beautiful. She was always so glamorous."
Photo source: Photomyne user Myra Berkovits
Family flashback
A Mother's Nature
No bond can compare to that of a mother and her child, and no love can compare to a mother's love.
Photo source: Elvert Barnes (1995)
A touch of Sharpy
The apple doesn't fall far from the tree
"This is my beautiful mother, Linda Ruth Smith, 17 years old (1964/5). Mom unfortunately passed in 2002 but lives on in so many ways. Her passion for genealogy, which inspired other family members, is one of those ways. Our family tree goes back to the 1700s, all thanks to Mom! She kept a ton of old family photos going back to the 1800s. I recently used your app to scan all of those photos and was very pleased with the outcome."
Sharpy is a brand-new feature allowing you to unblur grainy or lower quality photos – try it yourself!
Photo source: Photomyne user Suzi Zinsmeyer
Celebrity spotlight
The smile is the beginning of love
When someone mentions the word "mother", a known figure that often comes to mind is Mother Teresa. Mary Teresa Bojaxhiu, or Saint Teresa of Calcutta, symbolizes kindness and selflessness and is the 1979 Nobel Peace Prize winner for her phenomenal work. She's a true inspiration, not only on Mother's Day but every day.
Photo source: Wikimedia Commons (1986)
B&W colorization
Expectant mother
Becoming a mother is something many young girls dream of from an early age. The benefit of having a baby brother or sister to practice on is obvious!
Photo source: Blue Mountain Library (1958)
Photomyne user photo
My pride and joy
"This is my mother, Joy Pamela Burridge when she was 24 years old. The photo was taken in London in 1950 by Portman press, with whom she worked. For most of her life, she lived near Epsom Downs with her husband Arthur and their four children. Mom passed away a few months ago, in January 2022, but we're grateful to have many more photos of her looking equally beautiful!"
Want to showcase your photos in our newsletter? Tap the megaphone icon within the app to share it!
Photo source: Photomyne user Linda Sanders

We'll be back next Tuesday. See you then! :-)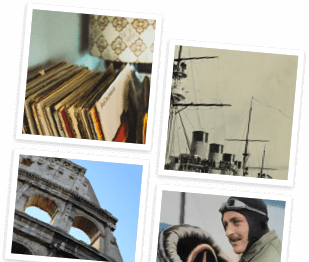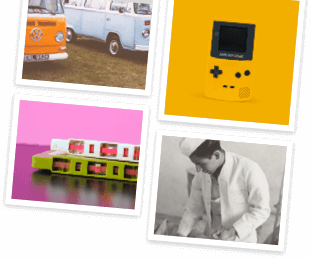 Step into our time machine
Fill your future with a vintage look at the past. Get the weekly email on everything old-school.