You've put in the time to get those old photo slides or film negatives scanned, and colorize B&W images, so what's the next step? Make sure these digital images tell their full story while remaining safe and accessible indefinitely. Transfer them to the Photomyne app to enjoy additional features like adding details and arranging your photos in albums.
Don't have the Photomyne app? Download it today in The App Store.

Note: this option is currently only for iOS.
How to transfer scanned images from SlideScan/FilmBox/Colorize to Photomyne?
(1) Tap the Share button at the bottom of the app's main screen.
(2) Select the photos you want to transfer to Photomyne.
(3) Once done selecting photos, look for the Photomyne butterfly icon, and tap it.
(4) Approve the process by tapping the Copy to Photomyne button.
Share photos and choose Photomyne to copy photos
That's it! When the transfer is complete, you'll have the option to view that new album in the Photomyne app. The album will have the same name as the app you transferred photos from (ex. if you copied photos from SlideScan, you'll see a new SlideScan album in your Photomyne app).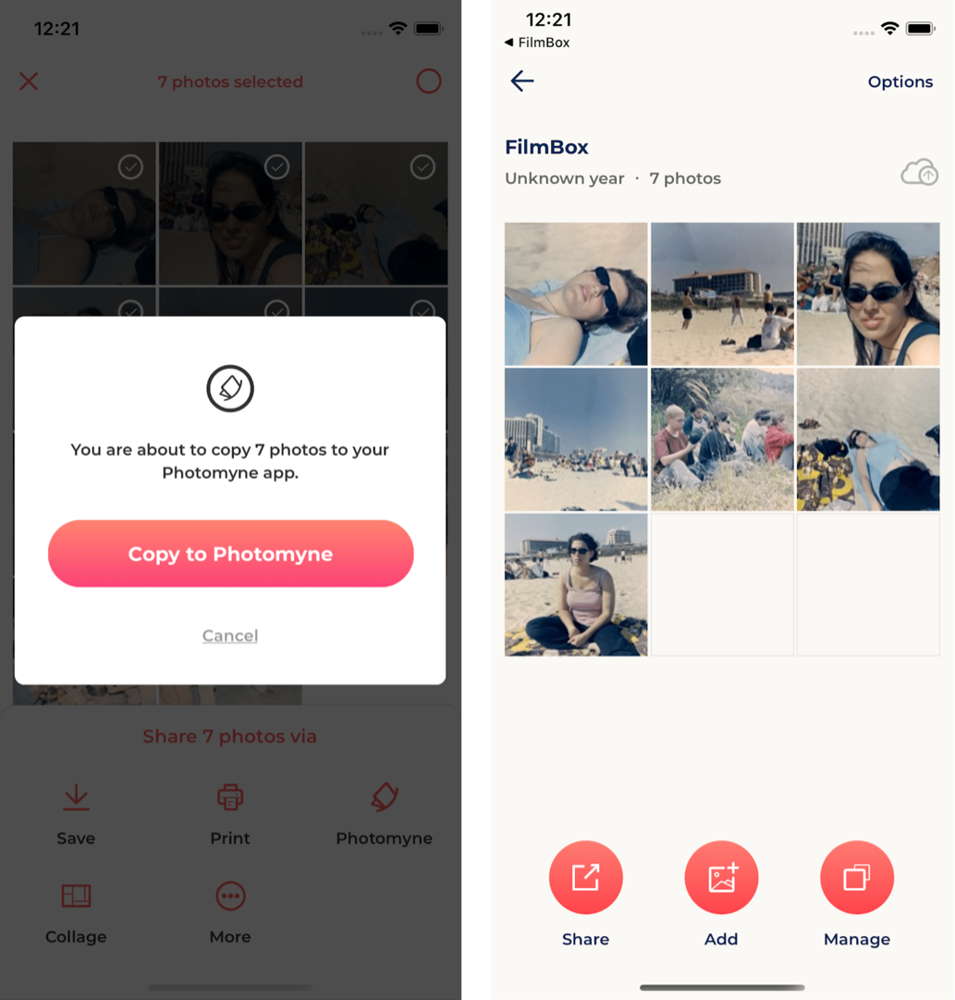 On the right: After copying photos, when you launch the Photomyne app you'll see an album with the name of the app you copied photos from
--

Need help and/or have more questions? Contact our support team for further assistance.
This page was last updated in February 2021