When creating slideshows to celebrate your loved ones, adding music is a great way to spice up your project. We've given you 4 soundtrack options, but you can also add your own audio files. Here are the necessary steps to upload your own song.
Step 1: Send an audio file to your device
To get started, you must send your chosen audio file to your device. This can be done from an email, a messages app such as iMessage or WhatsApp, or AirDrop.
Sending an audio file to yourself
Step 2: Save it to your device
Once you've received the audio file on your device, open it and tap the Share icon. Scroll down and tap Save to files and choose a folder in which to save it.
Saving audio file to iCloud Drive
Step 3: Upload audio file to your slideshow
With your audio track saved to the device, return to your project. Go to Edit Soundtrack to pull up your music options. Tap Upload from files at the top and then select the audio file from within its folder. Finally, hit save and enjoy the new soundtrack to your slideshow.
How to add a soundtrack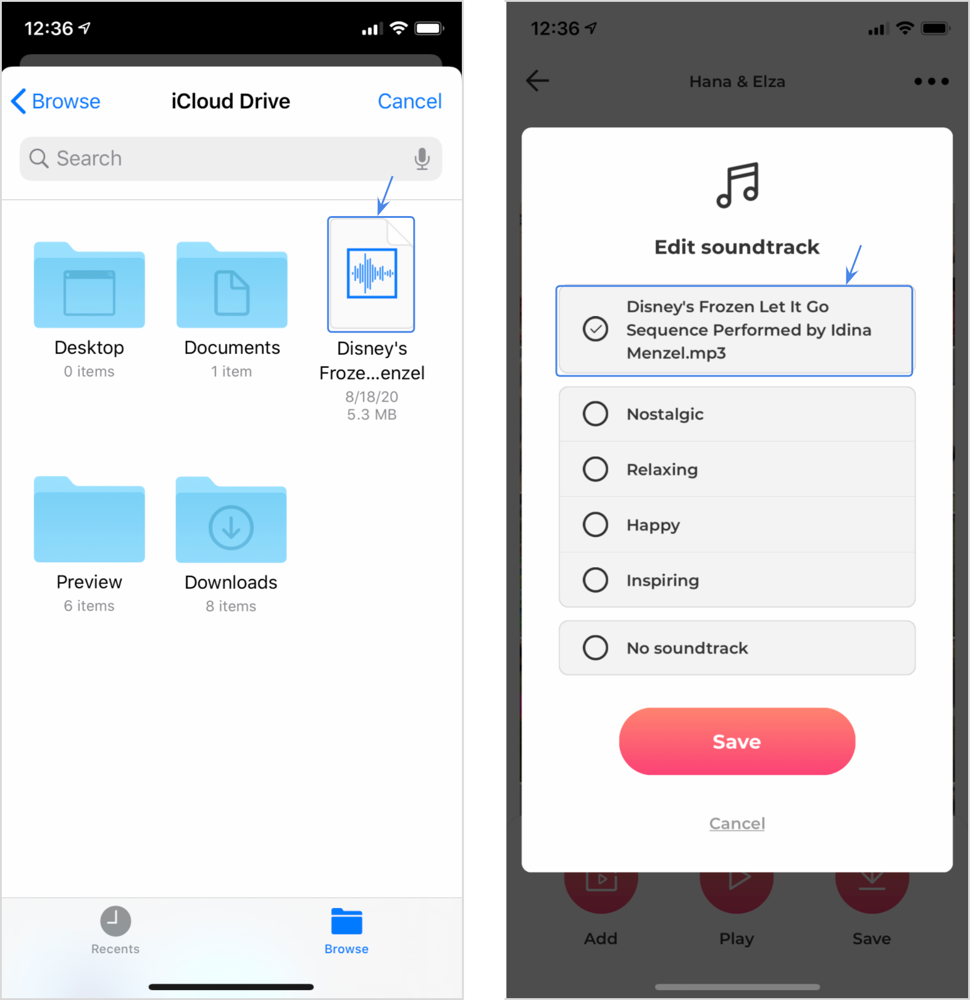 Adding your own song to your soundtrack
--

Need help and/or have more questions? Contact our support team for further assistance.

This page was last updated in December 2020